Clean and healthy skin can be easily achieved with regular skin treatments with several ordinary household ingredients. There are many herbs, spices, vegetables, and fruits that can be used in order to provide numerous health benefits for the skin.
These recipes will tighten your pores, therefore the risk of skin bacterial infections and inflammations can be drastically reduced.
Creating your own facial mist can soothe inflammation, clear acne and provide enough moisture to keep the skin hydrated and healthy looking at any time.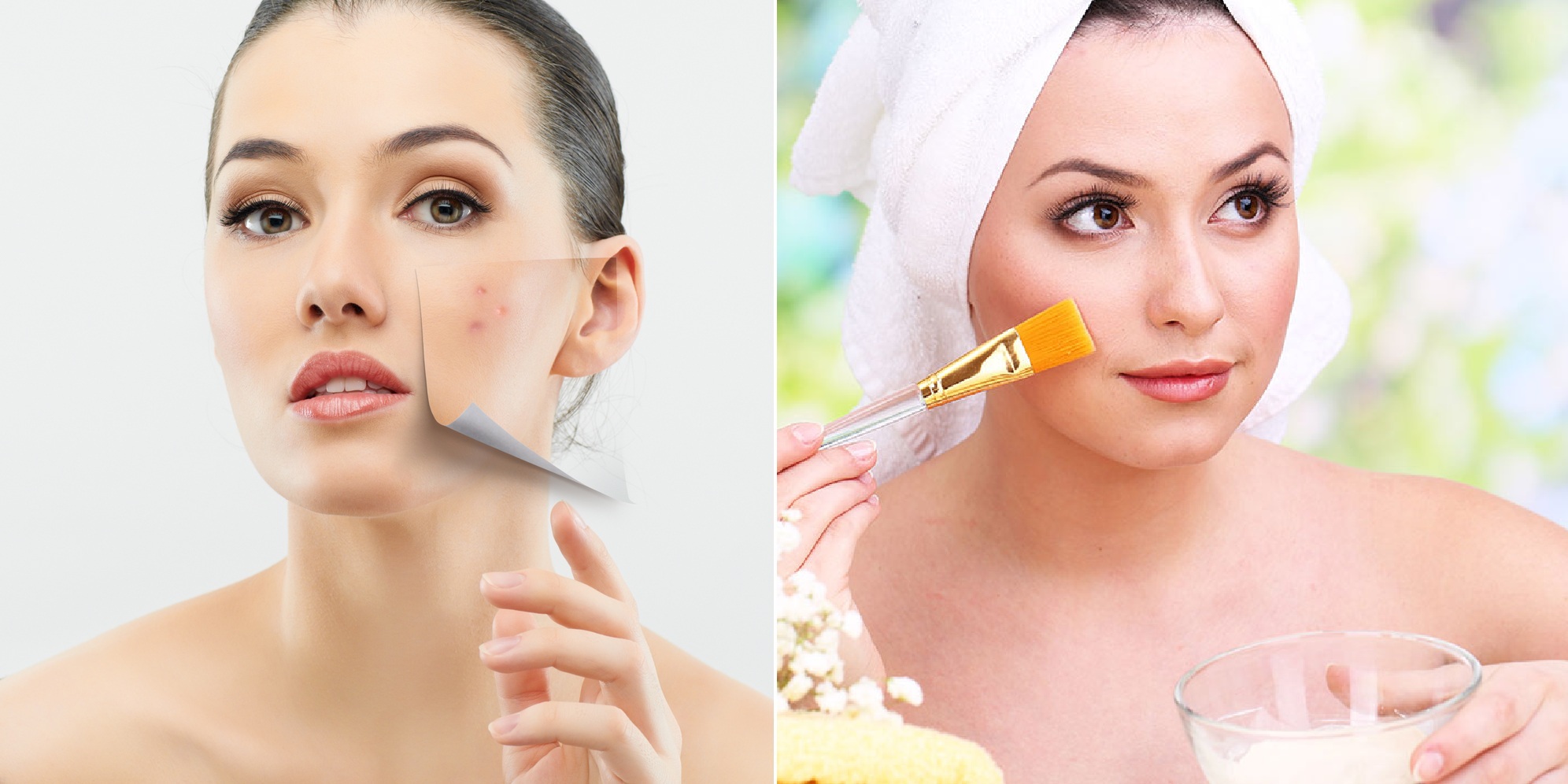 Antioxidant Green Tea Tonic
This is an ideal face tonic for those who suffer from acne and oily skin inflammation prone skin. You will need a spray bottle and:
2 cups water
2 green tea bags
3 drops of vitamin E oil
Boil the water and add the green tea bags, and let it sit for about 1 hour. Once the tea is cooled down, remove the tea bags and add the Vitamin E drops.
Pour it into a spray bottle and use it on clean skin. You can either spray directly on the skin or spray it on a cotton pad and apply, leaving it to dry naturally. You will notice an improvement of the situation after only 3 days.
Cucumber Witch-Hazel Tonic
This cooling tonic will tighten your pores and will fight away any possible infections. You will need:
2 average sized cucumbers
Witch-Hazel
Grate the cucumbers and squeeze the juice. Pour the cucumber juice into a cup and add exactly half of that amount of witch-hazel water. Mix well and pour into a spray bottle. Shake the bottle in order to mix the tonic before every use.
Rosewater Tonic
Gentle sweet smelling tonic for reducing inflammation for a smooth and natural look. You will need a spray bottle and
½ cup of rosewater
1 tablespoon primrose oil
Mix the ingredients in a cup, stir well and pour into the spray bottle. Use this pleasant smelling tonic on clean skin as much as needed, before applying makeup, or in order to achieve a natural healthy look without any makeup.