Well, there are some easy quinoa recipes that can motivate you to eat healthily and prepare them in a few minutes.
First of all, quinoa is a seed that is harvested from the goosefoot plant. Not only that is an easy dish to prepare but it is full of protein, magnesium, iron, folate, fiber, zinc and even phosphorus. Also, it contains all the nine essential amino acids that your body cannot produce.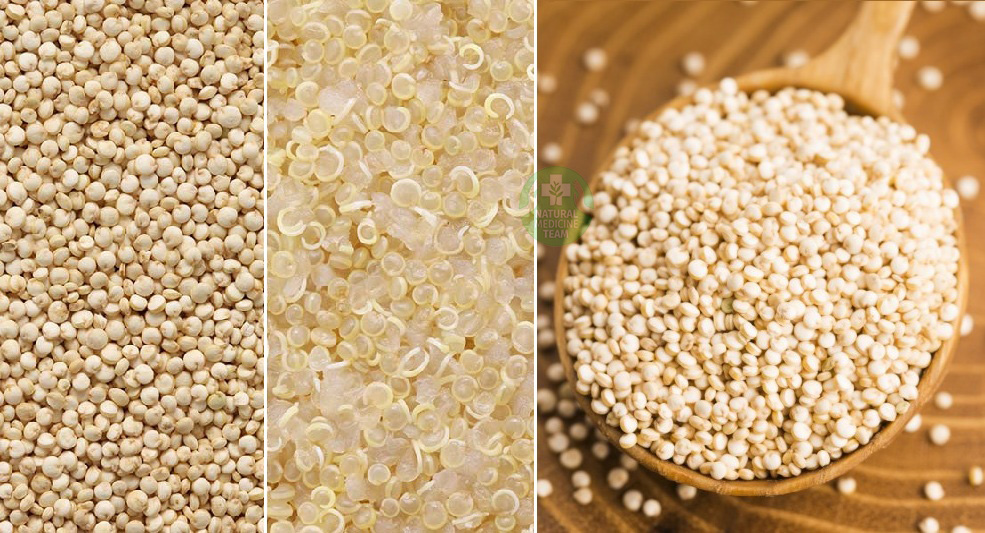 How to cook quinoa?
First, you should soak it and then remove the bitter coating and phytic acid that can attach to minerals in your body and remove them. After that, add 1 cup of soaked or rinsed quinoa to 2 cups of water in a saucepan and bring to a boil.
Once boiling, cover them and reduce heat to low to simmer for about 15 minutes until the quinoa is tender and the water has cooked off. If you want to cook several bowls, you should cook a big batch of quinoa and use it for breakfast, lunch and, dinner.
Quick Veggie Quinoa Bowl Recipe
1 pack frozen quinoa (or cook 1-1.5 cups of dry quinoa)
1 small pack mushrooms (I used a mixture of shiitake and baby Bellas here), cleaned and sliced
3 tbsp tamari
1-2 tbsp coconut oil
optional: ¼ onion, diced
optional: 1 clove garlic, minced
2 cups fresh spinach
2-3 tbsp nutritional yeast
⅓ cup unsweetened almond milk
Preparation:
Cook quinoa (instructions on package).
Heat a small pan to medium. Add the coconut oil, (onions and garlic if using), mushrooms and tamari.
Cook the mushrooms to your liking. I like to cook them for about 7 minutes until they are a bit dark and chewy and full of flavor. If the extra water from the mushrooms doesn't cook off, drain a bit into the sink before you continue with step 4.
Stir in the quinoa, spinach, almond milk and nutritional yeast and cook for another 1-2 minutes until the spinach wilts a bit, the milk and yeast have combined nicely and all of the flavors have come together.
Cinnamon Apple, Walnut, Kale and Quinoa Bowl Recipe
⅔ cup dry or 2 cups cooked quinoa
3 large handfuls kale, stalks removed & finely chopped (I used pre-washed baby kale)
3 medium apples, cored & diced (use a sweet variety)
5 celery stalks, diced
1 cup walnut halves or pieces
Cinnamon Dressing:
¼ cup olive oil, extra virgin
¼ cup apple cider vinegar
2 tbsp maple syrup or honey
½ lemon, juice of
1 tsp cinnamon
1 tsp salt
½ tsp ground black pepper
Preparation:
Cook dry quinoa as per package instructions. If using leftover quinoa measure 2 cups. Add to a large mixing bowl along with kale, walnuts, apples and celery.
In a small skillet, toast walnuts on low-medium heat until lightly brown, about 5 minutes. Stir frequently and watch closely not to burn. Transfer to a bowl with other ingredients.
In a small bowl, whisk together Cinnamon Dressing ingredients, pour over salad and stir gently. Serve cold or warm, on its own or with chicken or turkey.
Storage Instructions: Refrigerate salad without the dressing for up to 2 days. Dressing keeps well refrigerated for a few weeks. All dressed salad stays fresh in the fridge for up to 1 day.
Blueberry Almond Breakfast Smoothie Quinoa Bowl Recipe
Quinoa
1 cup quinoa, uncooked
2 cups Almond Breeze Almondmilk Hint of Honey Vanilla
Smoothie
2 cups Almond Breeze Almondmilk Hint of Honey Vanilla
4 cups Frozen blueberries
Topping
¼ cup Honey
1 tbsp + 1 tsp Almond Breeze Almondmilk Hint of Honey Vanilla
½ cup Blue Diamond sliced almonds, toasted
Preparation:
Combine the quinoa and Almond Breeze in a large pot and bring to a boil. Once boiling, reduce to low heat and cover. Cook until the Almond Breeze is absorbed, about 20 minutes. Fluff with a fork and let the quinoa stand until it comes to room temperature.
Place the 2 cups of Almond Breeze into a blender. Add in the blueberries and blend until smooth and creamy.
In a small bowl, whisk the honey and remaining Almond Breeze until smooth and well combined. It should be the consistency of a glaze.
Divide the blueberry smoothie into bowls and top with the quinoa.
Drizzle each bowl with the honey glaze, top with toasted almonds and DEVOUR.