Most people experience arthritis in the hands which causes inflammation, stiffness, and pain. As a result of that certain simple activities can become difficult, painful or even impossible.
There are many medical options such as medications and anti-inflammatory treatments that could ease the symptoms. Also, there are surgical repairs if your arthritis is resistant to treatment.
We recommend you to try a few home exercises that might help relieve inflammation pain in your hands caused by arthritis. Give yourself a chance to ease the joints in the hand by following these several stretches.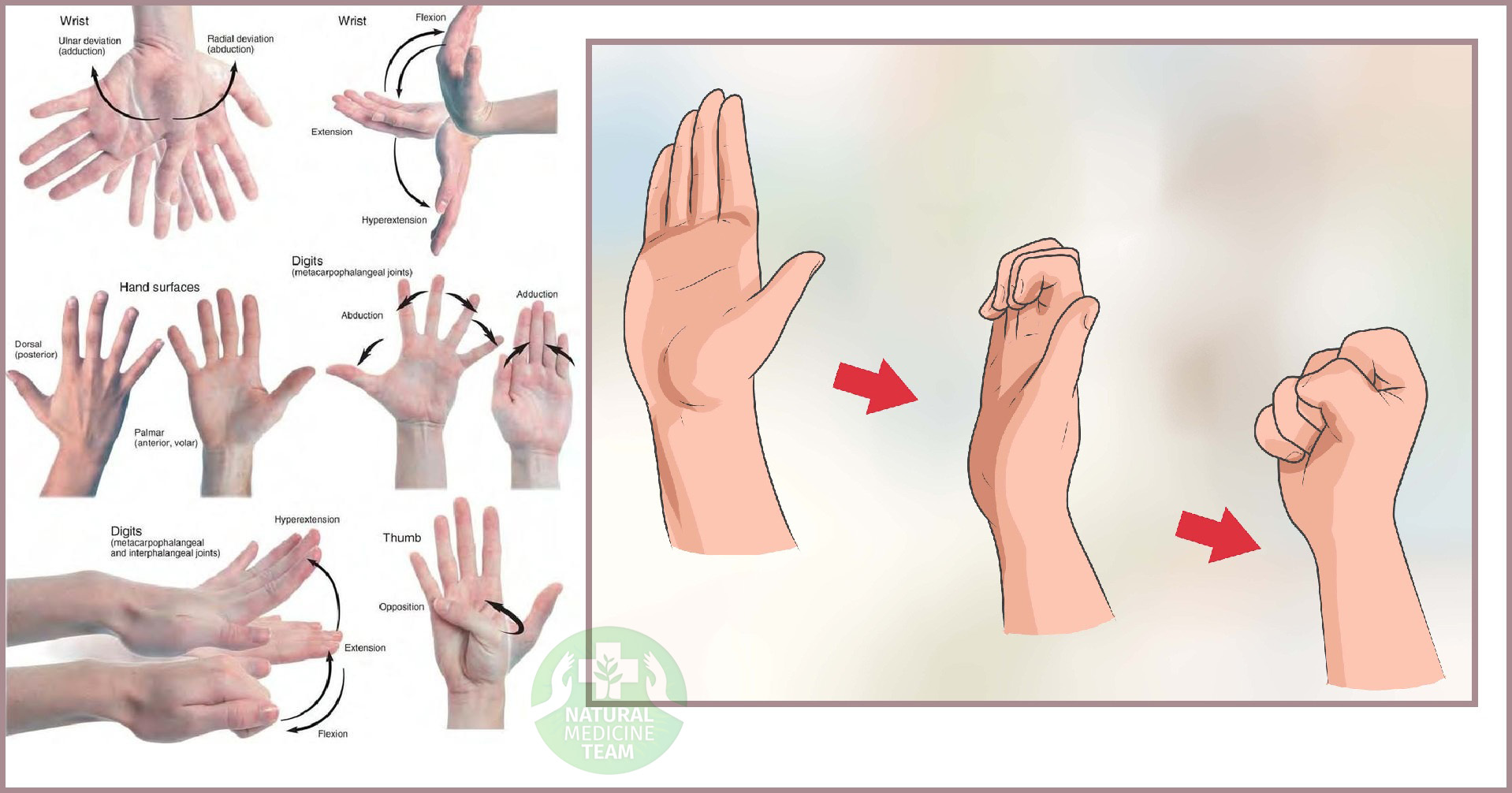 THUMB STRETCH
This exercise is like making a fist. The difference is that, instead of bending until it touches the palm, your goal is the base of the pinky finger. Stretch and stay like that for 5 seconds. Slowly release and repeat 10 times. Then switch hands.
THE CLAW
Also known as the "O" exercise. Hold your hand straight as if giving a high-five. Spread your fingers and slowly curve them in until they touch. The result should be a O-like shape and you should hold it there for 10 seconds. Then straighten out. Repeat this exercise few times a day and remember that the Claw works best when your hands start feeling sore.
TABLE BENDING
Hold your hand in handshake position and rest the side of your hand on a flat surface. Your thumb should be pointing upwards and keep it pointing as straight up as you can. Slowly fold your fingers inward until your result is a "thumbs-up" pose. Hold it like that for 5 seconds and repeat 10 times with each hand.
FINGER LIFTS
Place your hand flat on a table. The fingers should be spread and the palm down. Keep your fingers as flat as possible and slowly lift your thumb as high as you can. Hold it like that for a few seconds and repeat for each finger on both hands.
All of the above exercises are useful and in addition to them, there are some other home remedies you should try.
Consult your doctor about some home or alternative remedies that might help you, for example, ice pack, Epsom salts, tea, turmeric, and garlic.