There is a reason why castor oil is so beneficial, although it's often been made fun of. It offers potent antibacterial and anti-inflammatory properties which can be utilized to treat many issues.
This powerful oil comes from the castor plant and you've probably seen it in many types of soaps, cosmetics, massage oils, and medicines. Also, it is one of the best things you can do for a hair as it's rich in protein, minerals, and vitamin E. Look for cold-pressed, 100% pure castor oil.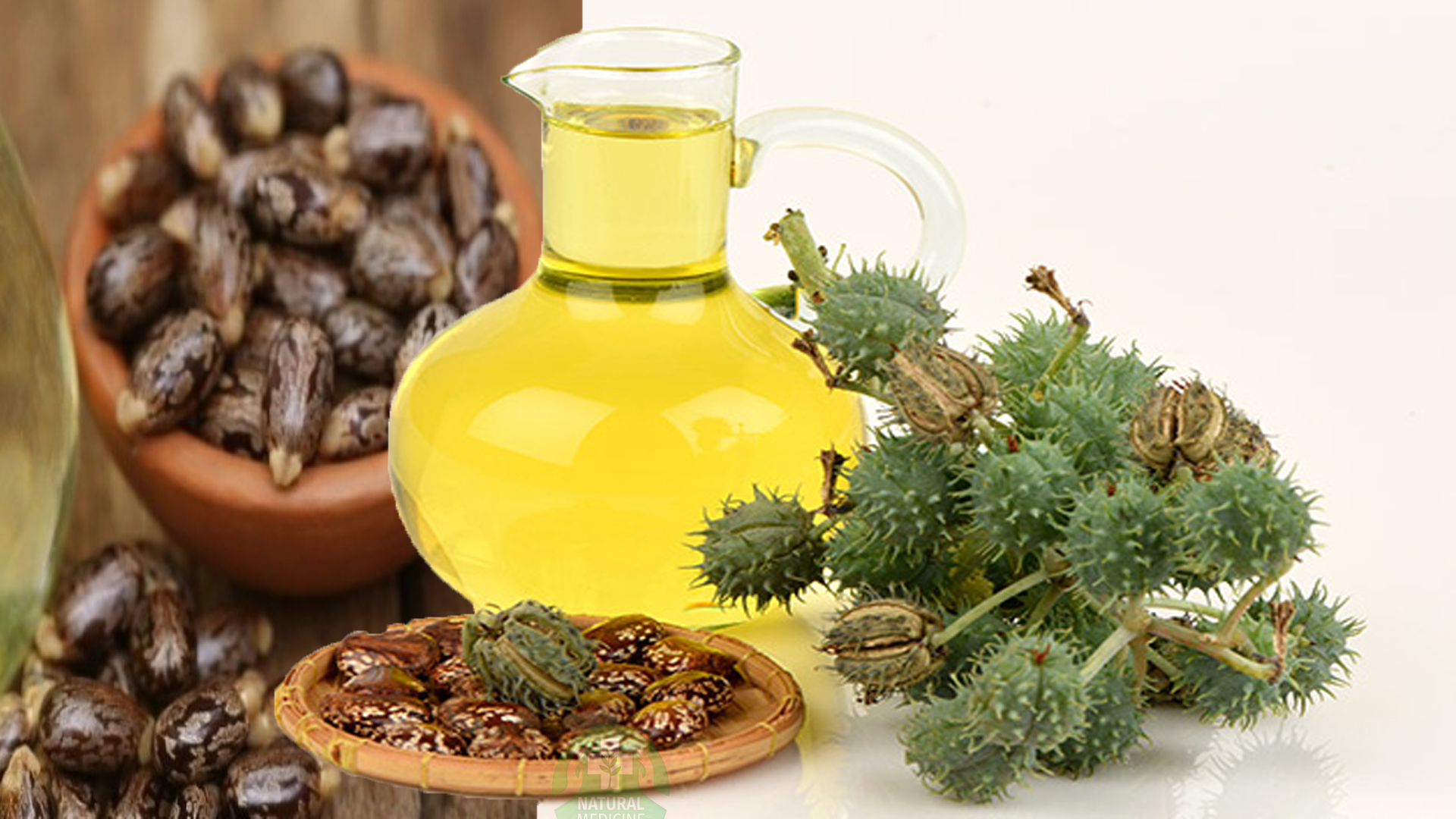 5 REMARKABLE BENEFITS OF CASTOR OIL FOR HAIR
Promotes Hair Growth And Helps Control Hair Loss
Castor oil promotes hair growth and controls hair loss. It can improve blood circulation to the scalp and encourage hair growth, thanks to the ricinoleic acid and omega-6 essential fatty acids it contains. Also, it nourishes the scalp and strengthens the roots of the hair thanks to its rich essential nutrients.
Try this simple recipe:
Ingredients:
3 tbsp castor oil
1 tbsp jojoba oil
Amber or dark colored dropper bottle
Mix the oils in the dropper bottle and apply the oil to your scalp. Make sure the entire scalp is coated thoroughly. Massage it in using circular motions which will further boost circulation. Use a shower cap to cover your hair and leave it on overnight. The next morning rinse your hair.
FIGHT DANDRUFF AND OTHER SCALP INFECTIONS
Castor oil has the ability to fight bacteria that causes dandruff. Moreover, it contains ricin which is fungicidal and germicidal. Castor oil's antimicrobial properties and ricin are able to protect the scalp from infections that can lead to dandruff. Also, it helps to moisturize the scalp to fight both the itch and the flakes.
Follow this recipe:
Ingredients:
1 tbsp castor oil
1 tbsp extra-virgin olive oil
Juice of one-half lemon
In a bowl combine all ingredients and warm them up, but don't let them get too hot (it could burn your scalp). Massage the oil into your scalp for a few minutes and leave it on for 30 minutes. Then, rinse well and wash as normal.
TAME FRIZZY HAIR AND SPLIT ENDS
Prevent the hair from becoming dry and brittle by using castor oil. Castor oil can tame frizz and split ends after just a few treatments. It's able to penetrate deep into the scalp and smooth rough hair follicles.
Create the ultimate frizz/split end fighter by following this recipe:
Ingredients:
5 drops castor oil
10 drops jojoba oil
3 drops coconut oil
4 drops rosemary oil
In a small bowl mix the oils. Next, massage it into your scalp and use a comb to distribute it to the end. Use a shower cap to cover your hair and leave it on for 30 minutes, or overnight.
PREVENT PREMATURE GRAYING
Applying castor oil can prevent your hair from losing more pigment. Make your own gray hair fighter, here is the recipe:
Ingredients:
2 tbsp castor oil
2 tbsp jojoba oil
1 tbsp mustard seed oil
In a container combine the oils and stir them well. With a gentle massage apply the mixture to wet hair. Allow it to soak in for 20 minutes and then rinse your hair with warm water.
MOISTURIZING AND CONDITIONING HAIR
Castor oil it's extremely moisture rich and it leaves a coating on the hair shaft that helps lock moisture in and make it appear smoother and healthier. Simply add a few drops to your favorite products, or follow this homemade shampoo recipe:
Ingredients:
3 tbsp castor oil
2 tbsp extra-virgin olive oil
2 tsp coconut milk
2 tbsp + 2 tsp Castile soap
1 tbsp raw honey
Mix the ingredients and pour the mixture into a glass container. That's it, you got the shampoo for a healthier hair.