Age spots are the flat brown spots that start showing up on your hands, neck, and face as you get older. However, they are not caused by age, but sun damage that accumulates over the years. Age spots appear more frequently in people who visit tanning beds or spend a lot of time in the sun.
Each medical procedure that treats age spots comes with a list of potential side effects and complications.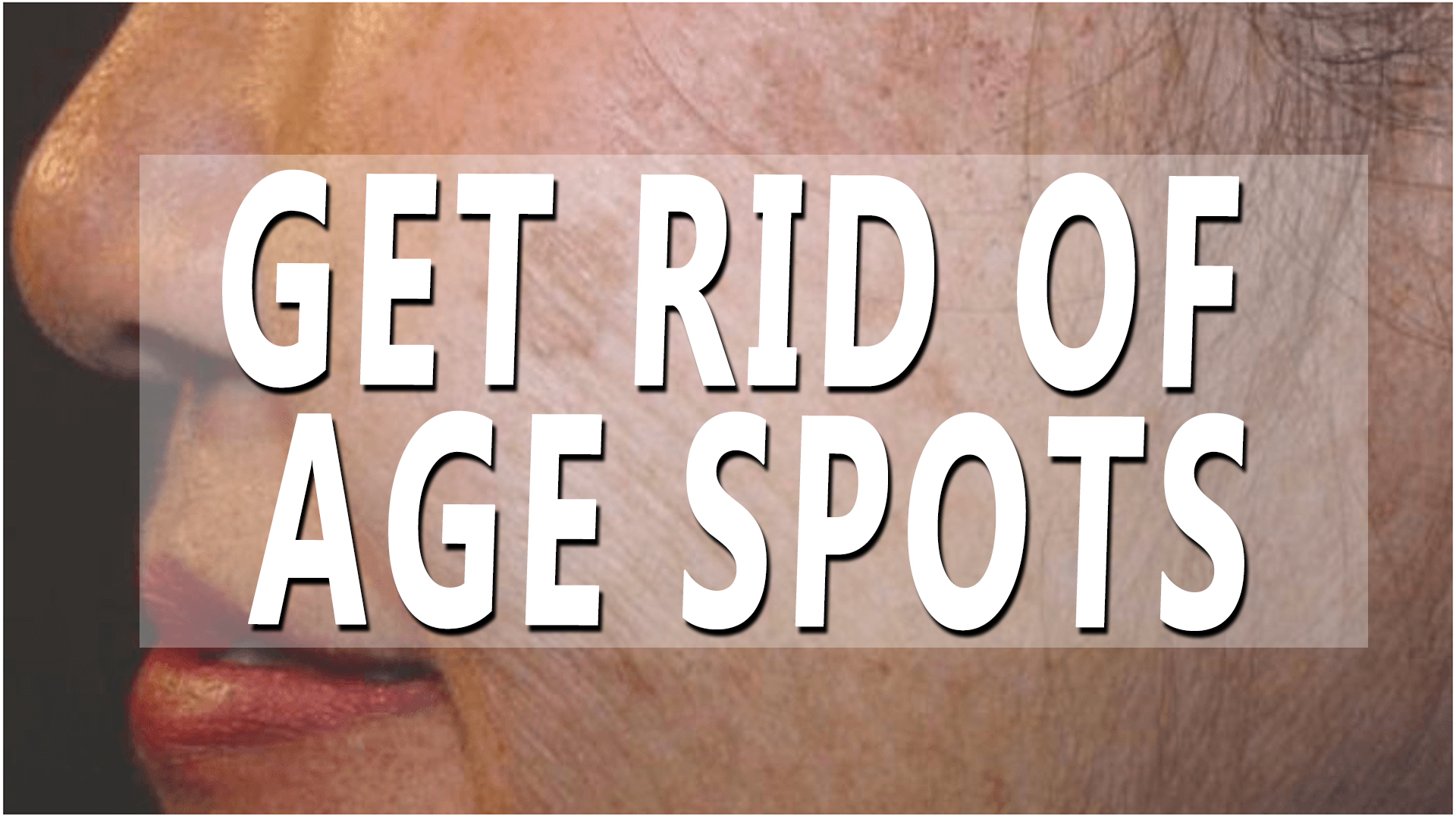 For that reason, we recommend you to try these few home remedies known to reduce the appearance of age spots. The good thing about them is that they come without side effects and complications, and cost pennies!
Apple Cider Vinegar
Apple cider vinegar is an excellent skin exfoliator and helps lighten those age spots. Mix in a little olive oil and repeat the procedure each day. To make this remedy more effective you can add horseradish. You might experience slight redness or stinging initially, but if irritation is severe, try diluting the mixture with water.
Buttermilk
It helps to restore and rejuvenate the skin due to its lactic acid. Buttermilk can diminish age spots and make it healthier in the process. Simply dip your cotton ball into the bowl of buttermilk and squeeze it to remove excess buttermilk.
After applying the cotton ball onto your age spots leave it like that for at least 15 minutes. Then, rinse with lukewarm water.
Lemons
One of the most effective remedies for naturally lightening age spots, freckles, and other dark spots are lemons. This powerful fruit contains citric acid which helps remove dead skin cells and provides a healthy glow. Do not go out in the sun after applying because your skin might get darker.
Lemons can also cause irritation and redness if you have extra sensitive skin. Take a lemon and slice it up. Rub one of the slices onto your age spots, allow the juice to sit for 15 minutes, and rinse. Repeat the process twice a day for the best results.
Onions
Onions contain sulfur compounds which serve as an antiseptic. Therefore, onion can be effective for age spots and even help to exfoliate the skin thanks to its acids. This is a great remedy, although the smell isn't exactly pleasant. Rub a slice of onion over the affected area and repeat that two to three times daily.
Allow it to sit for 10 to 15 minutes and then rinse. You can also mix a tablespoon of onion juice with two tablespoons of honey for greater effectiveness.
Dandelions
Dandelions offer numerous health and beauty issues. They are a great home remedy for age spots by helping to eliminate dead skin cells and rejuvenate the skin. Break off the stem from your dandelions and rub the sap that oozes out onto your age spots. Repeat twice a day and rinse after several minutes.
Papaya
Papaya contains enzymes that can help exfoliate the skin and can reduce blemishes, age spots, and other skin problems thanks to the alpha hydroxy acids it contains. It will give your complexion a more glowing appearance but have in mind to do a 24-patch test first as some people are allergic to it.
You'll need a green papaya for this remedy. Cut the papaya and take off one slice; hold the fleshy side of the papaya to all age spots around 20 minutes.
Aloe vera
Aloe vera offers moisturizing and anti-inflammatory properties that keep the skin feeling fresh, young, and hydrated. Use an aloe vera plant for the best results. Just break off one of the leaves and rub a little of the gel onto your age spots.
Let it soak in and repeat twice a day. There is no need to rinse, but if you want to wash it off allow it to sit for at least 30 minutes.