This lentil and bean chili recipe is vegan and gluten-free and will help you solve health issues like constipation or IBS.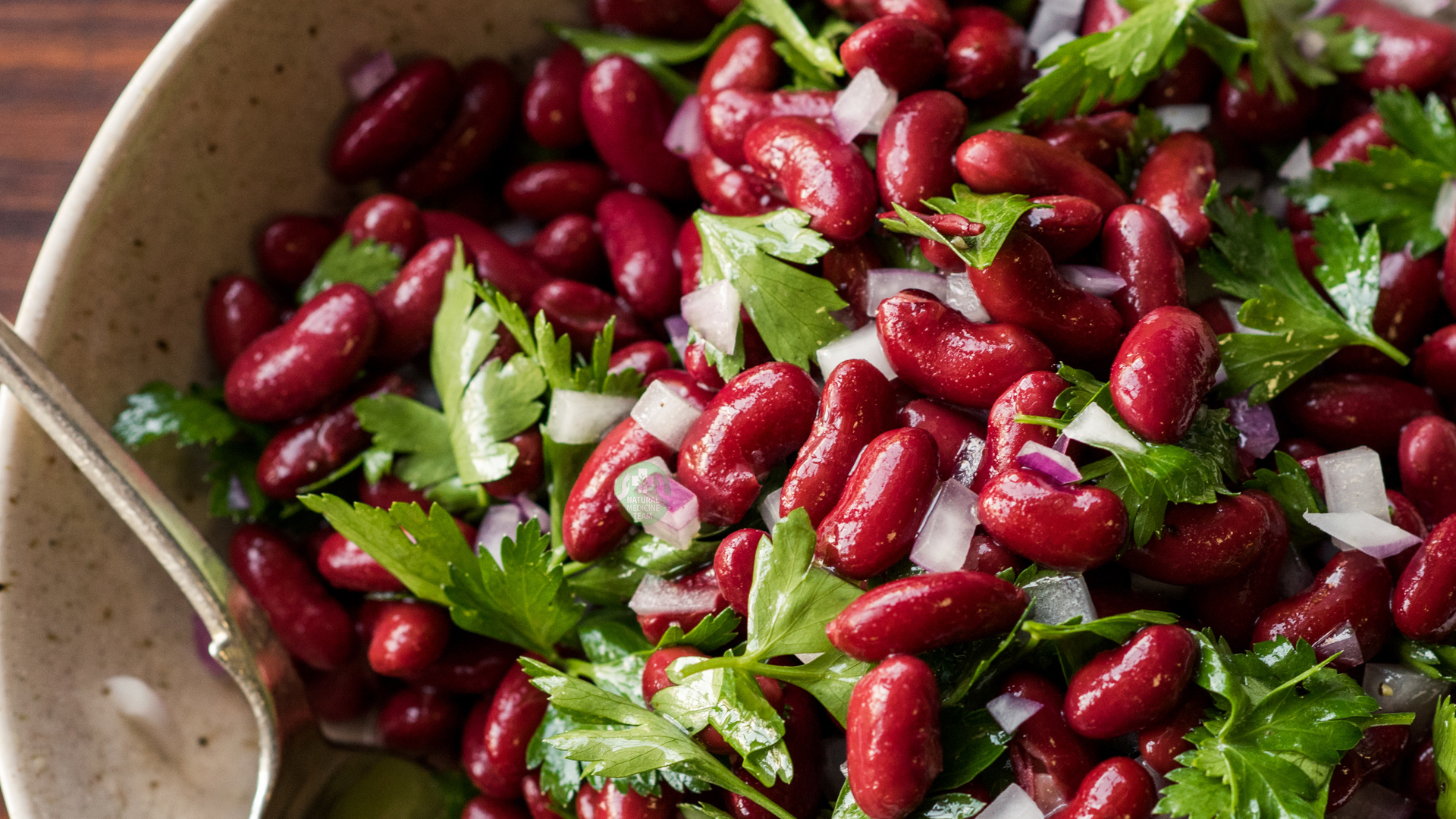 HEALTH BENEFITS OF KIDNEY BEANS:
Kidney beans are high in fiber which promotes a healthy digestion. Consuming high-fiber foods also protects you from heart disease.
Kidney beans contain folate and magnesium. It is well-known that magnesium improves our blood flow, and together with folate they keep our heart strong and decrease our risk of heart diseases.
Vitamin B1 or Thiamin is also part of kidney beans. This enzyme keeps us awake, alert and functional. It is beneficial for energy production and can aid our cell and cognitive functions. It can even prevent Alzheimer's disease.
Those with diabetes can also benefit from kidney beans because these beans are able to lower cholesterol. Their high fiber content can reduce blood sugar levels.
Without a doubt, eating kidney beans helps reverse diabetes and lowers your risk of heart attack. Start adding kidney beans to your diet, try the following recipe- it's delicious!
Lentil and Bean Chili. V. GF.
Serves: 2-3/ Prep time: 15 – 20 minutes/ Cook time: 30-40 minutes
Ingredients:
Olive oil
1/2 of a yellow onion diced or I used 6 spring onions diced
1 bell pepper – I used red, chopped
6 cloves of garlic, minced
Sea salt
1 jalapeno
1 tablespoon of chili powder
1 tablespoon of ground cumin
1 teaspoon of smoked paprika
2 -28 oz. cans of chopped tomatoes
2 cups of water
1 cup of lentils
1 – 15 oz can of dark red kidney beans
1/4 cup of apple cider vinegar
Topping:
Cilantro
Jalapeños
Sliced red onion or spring onions
Tortilla strips or chips
Instructions:
Add few drops of olive oil in a large pot and let them heat up, then add the onion and bell pepper;
Cook for 10 minutes. Add the garlic, jalapeño, salt, chili powder, smoked paprika, tomatoes, and water;
After you bring that to a boil add the lentils;
Cook for another 25-30 minutes;
Add the kidney beans and apple cider vinegar;
Boil gently for at least 30 minutes or maybe an hour if you have more free time.
We suggest you serve over rice or whatever you prefer. Enjoy your healthy meal!