First of all, Turmeric is a spice that is used to flavor or color mustard, cheeses, curry powders and even butter but turmeric is the main spice in curry. But it is not only used for flavoring and coloring, turmeric can also be used for tightening loose skin and for reducing fine lines without any surgery and spending lots of money.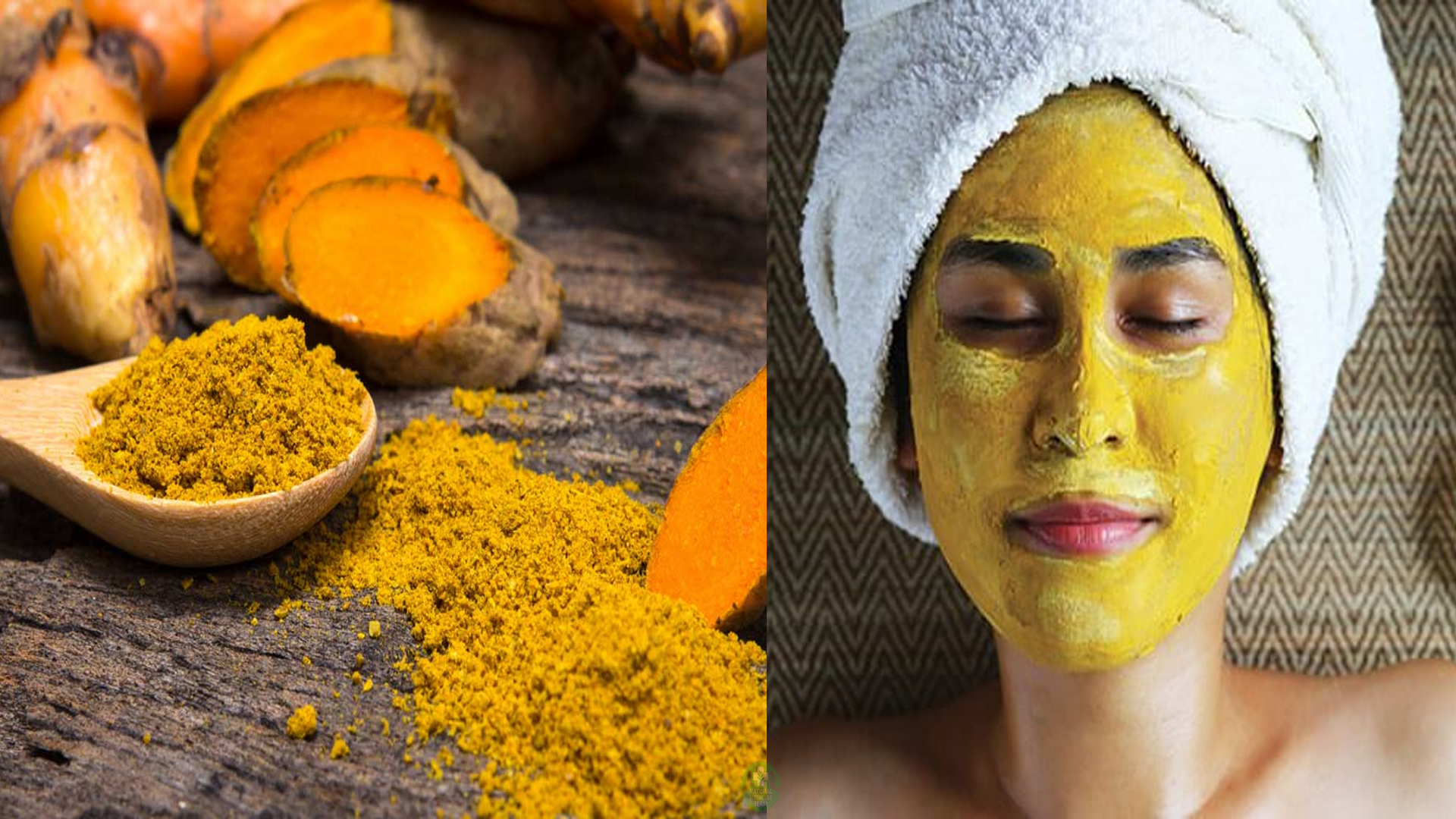 Turmeric has an anti-aging effect on your skin that can help you look youthful and glowing, and it can help you to avoid the side effects of the harmful chemicals that are present in many cosmetical creams.
Turmeric is a way to achieve beautiful, shiny skin
Turmeric has an antioxidant content that prevents wrinkles and increases skin elasticity, it can even increase the skin's natural elastic strength. It is known that Indian women have been using turmeric for centuries to achieve beautiful and shiny skin. Turmeric is considered to be one of the most powerful healing spices.
You have to make sure you are using an organic turmeric because it can be potentially staining on some skin types. Before you use it, do a little test on the back of your hands to see how the skin will respond, after 10 minutes wash it off.
1-2 teaspoons filtered water, ½ cup garbanzo flour, 1 ½ tablespoon ground turmeric, 5 drops of beneficial oil and if you want you can add a tablespoon of coconut milk or raw, organic milk to help prevent staining.
Oil options
Hazelnut Oil is great for oily skin,
Avocado Oil is full of Vitamin A, multiple B vitamins, and even vital skin nutrients.
Hemp Seed Oil can be great for dry skin, eczema and psoriasis, it contains many antioxidants.
Borage Seed Oil reduces eczema, acne, and inflammation.
Almond Oil, softens the skin.
Grapeseed Oil is recommended for skin sensitivities and for its non-allergenic characteristics.
Way of use
First, you have to mix the flour and turmeric and save it in an airtight container until you are ready to prepare your mask.
Second, when you want to prepare the mask you have to mix 1 tablespoon of the flour mixture with 5 drops of the selected oil and enough water to make a paste
Third, spread the mixture onto your face and neck but pay attention to avoid the area that is close to your eyes.
And finally, leave it on your face for about 15 minutes and then wash it off with warm water.