Your body probably suffers from toxic overload if you are facing with headaches, insomnia, fatigue, excess weight, depression, ache, and other health problems. The toxins in your liver are usually the main cause for weight gain and belly fat and you will experience many health issues if your liver is not working properly. This organ has two very important functions: it detoxifies your blood and metabolizes fat. You'll begin gaining weight if the liver becomes fatty and overworked.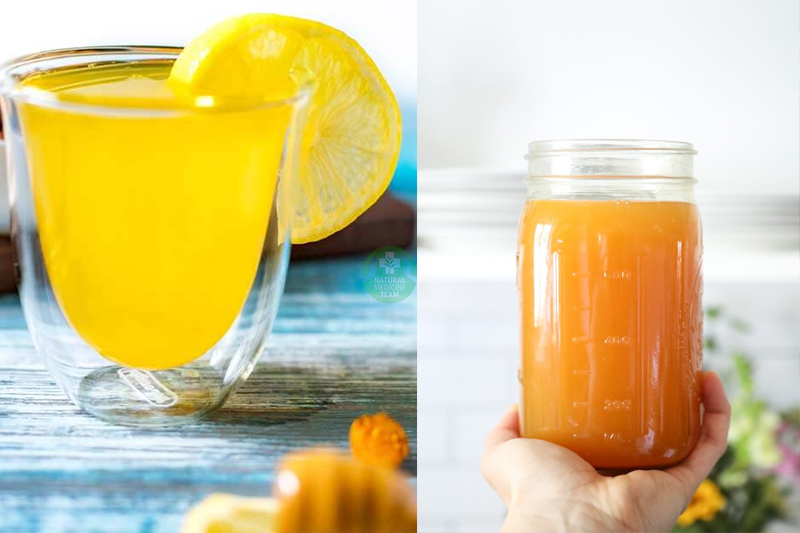 Dr. Paula Baullie-Hamilton, the author of the book "The Detox Diet-Eliminate Chemical Calories and Enhance Your Natural Slimming System", stated that each one of us comes in contact with toxic chemicals through the skin care, food, cleaning products, and general environment. That's how our own natural weight control system gets overloaded and poisoned with those toxic chemicals and we begin gaining weight. In her book, Dr. Baillie-Hamilton writes about the connection between the current fat epidemic and toxic synthetic chemicals.
In order to help your body get rid of harmful toxins, you must support your main detoxification organs- the liver, colon, and kidneys. That's a healthy and natural way which will also help you lose weight. Detox drink options range from teas to plain water. Highly recommended detox diet drinks are raw fruit and vegetable juices.
Detox drinks are not recommended for pregnant women, children, and people with chronic diseases. Remember to consult your doctor before adding a detox drink to your diet.
DETOX DRINK RECIPE
Honey, lemon, and turmeric
Ingredients:
12 oz. Water
1 tablespoon. Raw Honey
2 tablespoons Lemon Juice
1/3 teaspoon Turmeric (where to find)
Instructions:
Simple! Mix all the ingredients and drink one glass per day.
Avocado, cucumber, and flax seeds
Ingredients:
1 avocado
1 cucumber
A few flax seeds
A pinch of salt
Instructions:
Cut the cucumber into pieces. Then, take out the creamy part of the avocado after you clean the seed and put them in a blender. Add the flax seeds and salt and blend everything together. Mix until you get a creamy texture. You can also add some ice cubes.