Aloe plant has been prized as a healing herbal remedy for many years. It nourishes the body from within, providing beneficial nutrients, boosting immune function and it can be used topically to enhance the health and beauty of your face, skin, hair, and more.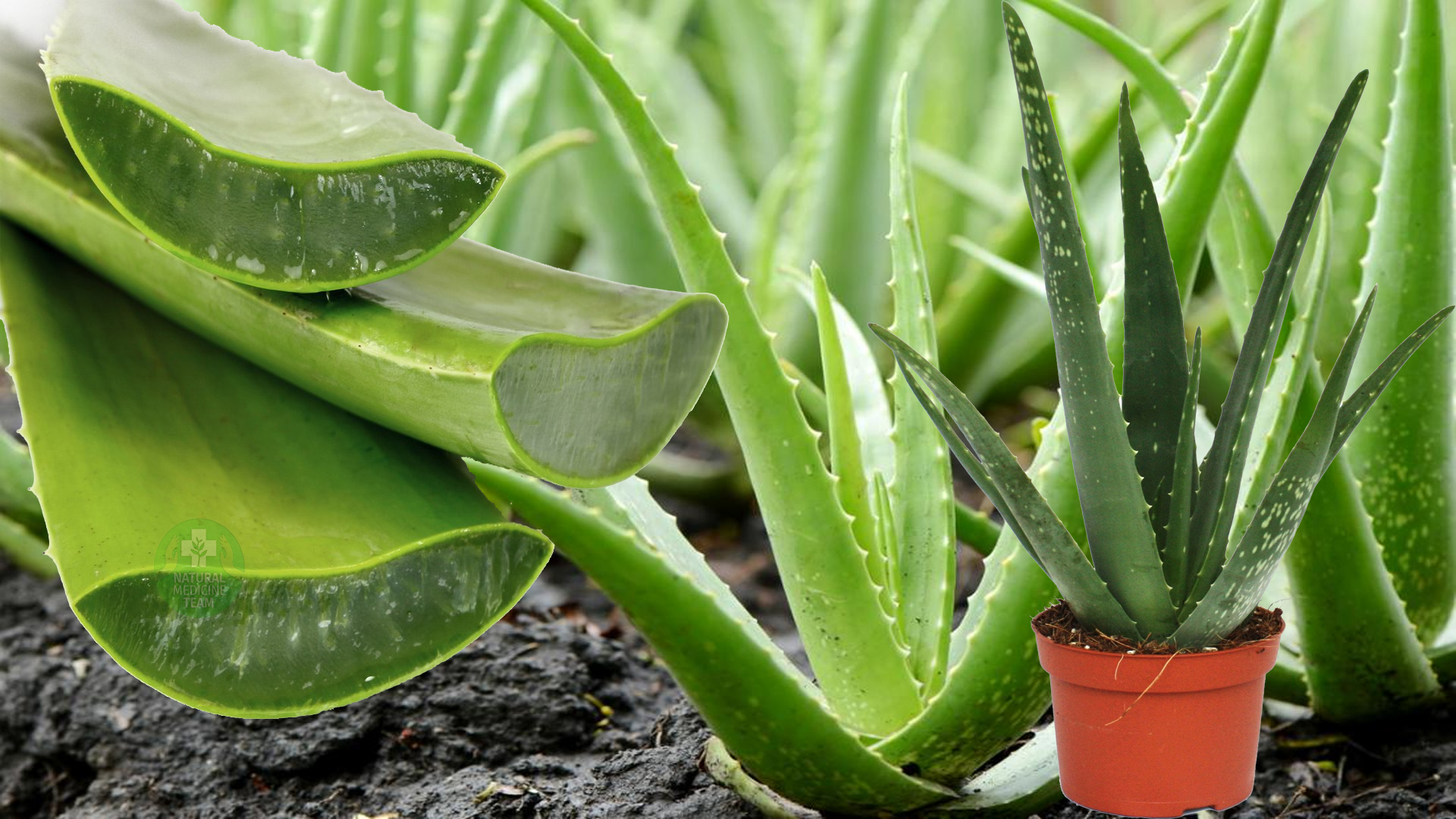 Here is why you should start using Aloe Vera plant, the gel, and the juice. Also, learn how to use it in your daily skin and hair regimen.
6 Reasons To Put Aloe Vera Gel On Your Face & Skin
Soothe Sunburn
Aloe Vera gel can nourish your sunburned skin due to its anti-inflammatory and cooling properties. Also, it is rich in antioxidants and minerals which can help speed healing and it provides a protective layer to the skin which helps retain moisture.
Moisturize
If you need a moisturizer that won't leave a greasy film on your face, then Aloe Vera is the perfect one for you. It will soften your skin without clogging pores and it can be used as an aftershave treatment as it will both hydrate the skin and help heal razor burn and small nicks.
Accelerate Wound Healing
Aloe is often used as a treatment for cuts, burns and other wounds. The results from different studies have shown that Aloe Vera may reduce the healing time of first or second-degree burns by almost nine days. Aloe Vera speeds up skin cell reproduction by as much as eight times and penetrates the epidermis four times faster than water.
Fight Aging
Aloe may have some anti-aging qualities as it is rich in vitamins C and E and beta-carotene. Its ability to lighten blemishes can help take years off your face, as well as its anti-inflammatory and antimicrobial properties.
Reduce Acne and Infection
Try Aloe Vera's gentle cleansing and antimicrobial properties if you suffer from acne. The healing gel offers antibacterial, antiseptic, and anti-inflammatory properties which protect the skin from bacteria and other pathogens. Moreover, it contains gibberellins and polysaccharides that stimulate the growth of new cells.
Lighten Blemishes
Aloe Vera is a great natural treatment for acne scars and stretch marks thanks to its abilities to speeds up skin cell reproduction, fight inflammation and reduce redness.
3 Reasons To Rub Aloe Vera Gel Into Your Hair & Scalp
Promote Healthy Hair Growth
By increasing the blood circulation to the scalp Aloe Vera may help activate new hair growth. Moreover, it delivers several important vitamins and mineral and contains proteolytic enzymes which repair dead skin cells on the scalp.
Prevent Dandruff
Aloe Vera helps with dry skin, fungal infections, and irritated oily skin. The gel hydrates and balances oiliness due to its antimicrobial and anti-inflammatory properties.
Nourish and Condition the Hair and Scalp
It softens and conditions the hair and regular use helps restore shine and vitality.