If you want your skin to look and feel its best you must remove the dirt and oil from it. Skin breakouts and other skin conditions can be caused if we leave dirt and oil on our face. They create a perfect breeding ground for bacteria. Make your own non-toxic cleanser and makeup remover because commercial products are often full of chemicals and quite pricey.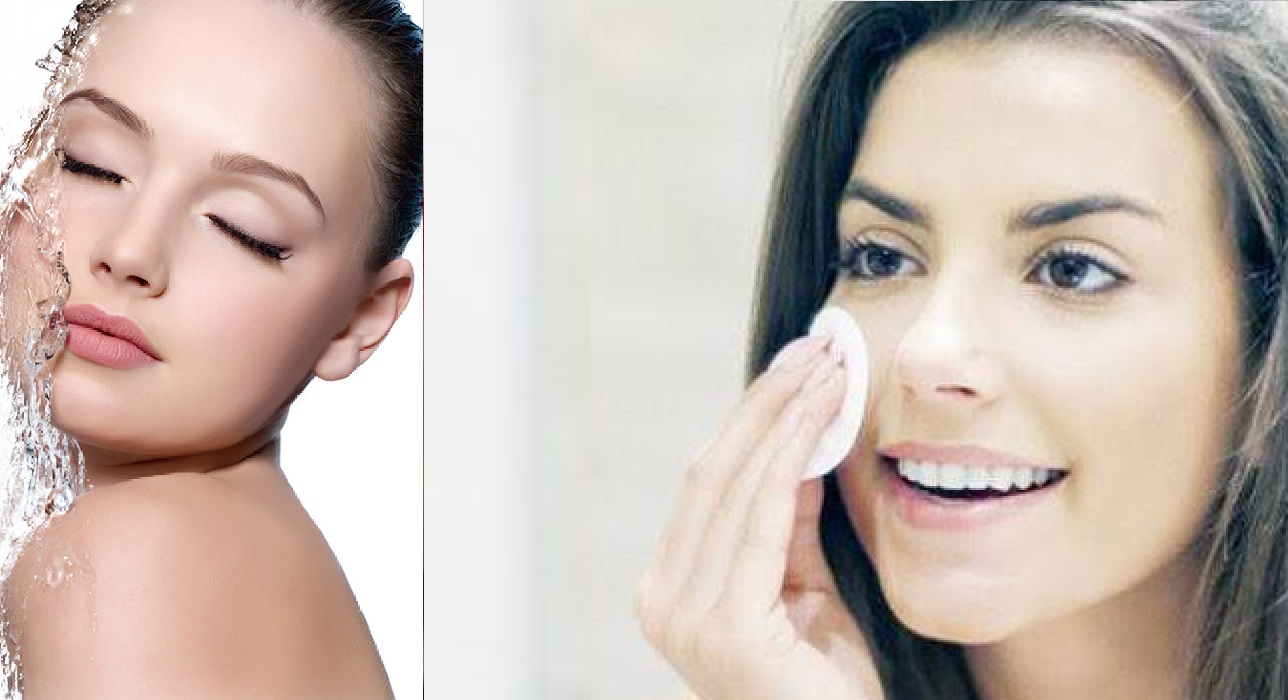 The good news is that by making your own makeup remover you can customize the ingredients to suit your skin!
Ingredients:
Half pint glass mason jar
2 tablespoons of pure aloe vera gel
1 tablespoon unscented Castile soap
1 tsp sweet almond oil (or argan, jojoba, olive)
1/2 cup witch hazel
8-12 drops of
8 drops (to help keep pads fresh)
Organic cotton pads
BENEFITS OF WITCH HAZEL
This is the main ingredient of this recipe because it has various healing properties. It is a natural topical astringent, made from the bark and leaves of Hamamelis virginiana. Witch Hazel can ease a number of skin conditions such as treating acne, decreasing inflammation, and reducing itchiness. Moreover, it is highly effective at removing oils from the skin and it can be used as an antiseptic.
BENEFITS OF ALOE VERA GEL
It is known as a miracle plant, due to its power to heal dry skin, burns, wounds, and cuts. Also, it has antibacterial properties and powerful anti-aging capabilities.
BENEFITS OF FRANKINCENSE OIL
This oil has the ability to prevent wrinkles, lift and tighten skin, reduce acne blemishes and the appearance of large pores. Moreover, Frankincense oil reduces dry skin and promotes healthy cell regeneration.
BENEFITS OF SWEET ALMOND OIL
The skin can easily absorb almond oil thanks to its light texture. It can help prevent acne because it contains a large amount of vitamin A. Also, almond oil can gently remove debris from deep within pores and follicles
Preparation:
We offer you a video and written instructions, it's up to you to choose which one will you follow while preparing your own makeup remover!
Place the witch hazel, aloe vera gel, almond oil, and castile soap into the jar. Then, add the lid and shake well to make sure the ingredients are nicely mixed. Add the essential oils after you remove the lid. Next, put the lid back on and shake well again before you put in the cotton rounds. Remove the lid and press down to make sure the cotton rounds absorb the mixture. Add more witch hazel if it seems dry.
How to Use
You can use this makeup remover in the morning and at night because it is very gentle. Witch hazel can cause eye irritation, so be careful around the eyes.
This is a great way to make something wonderful for your skin and you should not hesitate whether to try it or not. Also, explore for other ways to remove makeup naturally such as honey, full-fat milk, or olive oil.