Dr. Axe is a renowned doctor of natural medicine who ranked homemade bone broth as one of the top foods that helps the body heal from IBS. It contains proline and glycine that make up collagen and can aid in repairing intestinal permeability. Exactly this, is the main reason why Dr.Axe wanted to try bone broth. Moreover, there are other significant benefits that can be derived from bone broth too!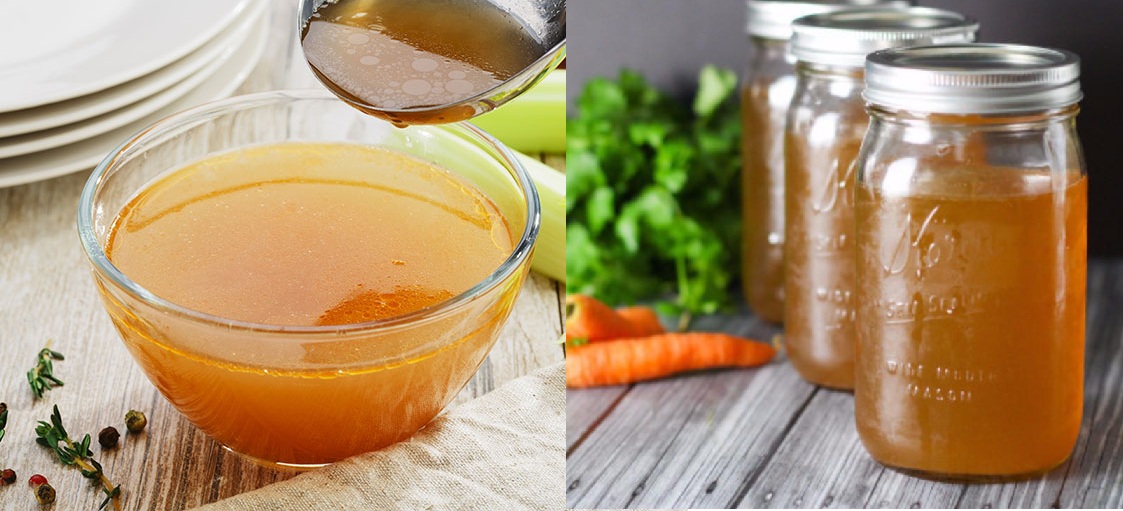 Resolving all sorts of digestive problems
Those with IBS can benefit from bone broth. Also, bone broth can help heal leaky gut syndrome, acid reflux, Crohn's disease, and ulcerative colitis. This drink is one of the richest natural sources of collagen and collagen is a type of protein necessary for forming the tissue that makes up the lining of the GI tract. Also, it prevents undigested food particles from leaking from the gut into the bloodstream.
Bone broth can help you look younger
Dr. Axe got some good news for those who want to look younger. Bone broth can help make your skin look younger, and improve the appearance of your hair and nails, due to the high content of collagen in it.
Better sleep
Most of us could really use this benefit, and Dr. Axe was interested to find out if it really works. Bone broth contains amino acids and people who suffer from sleep problems get better rest thanks to the increasing glycine intake.
Stronger bones and healthier joints
The bones that are used to make bone broth contain phosphorus, magnesium, and calcium. The three of them are part of this liquid and provide you with the essential building blocks for healthy bones. Moreover, bone broth contains chondroitin sulfate which lowers the risk of osteoarthritis.
A better mood
According to neuroscientists, bone broth can help you improve your mood. How come? Well, your diet influences gut bacteria and gut bacteria influences the brain, including one's mood, how they deal with stress, learning, memory.
An energy booster
Bone broth contains electrolytes which help to sustain energy and are important for muscle, nerve, digestive and cognitive function. So, it makes sense, although there is no scientific evidence.
Now you know the benefits of bone broth, but you must learn how to make one!
Prep: 10 mins Cook: 8 hours Total: 8 hours, 10 mins
Ingredients:
2 pounds of bones from a healthy source
1 onion
2 carrots
2 stalks of celery
2 tablespoons Apple Cider Vinegar
Optional: 1 bunch of parsley, 1 tablespoon or more of sea salt, 1 teaspoon peppercorns, additional herbs or spices to taste.
Also, you'll need a large stock pot to cook the broth in and a strainer.
Preparation:
Put the bones in a large stockpot and pour filtered water over the bones. Then add the vinegar. Leave it like that for 20-30 minutes because the acid helps make the nutrients in the bones more available.
Add the vegetables to the pot, except the parsley and garlic. Add salt, pepper, spices, if using. Bring the broth to boil. Reduce to a simmer, once it has reached a vigorous boil. Simmer until done.
You'll need to remove the impurities that float to the surface during the first few hours. For the first 2 hours check it every 20 minutes to remove the foamy layer.
Add the garlic and parsley during the last 30 minutes.
Let cool slightly, strain to remove all the bits of bone and vegetable, and store in a gallon size glass jar in the fridge.