Microorganisms in comparison to people have an extremely short lifespan. Their lives last no more than several hours. This means that they grow in numbers very fast, but what is more important they evolve and adapt with high speed too.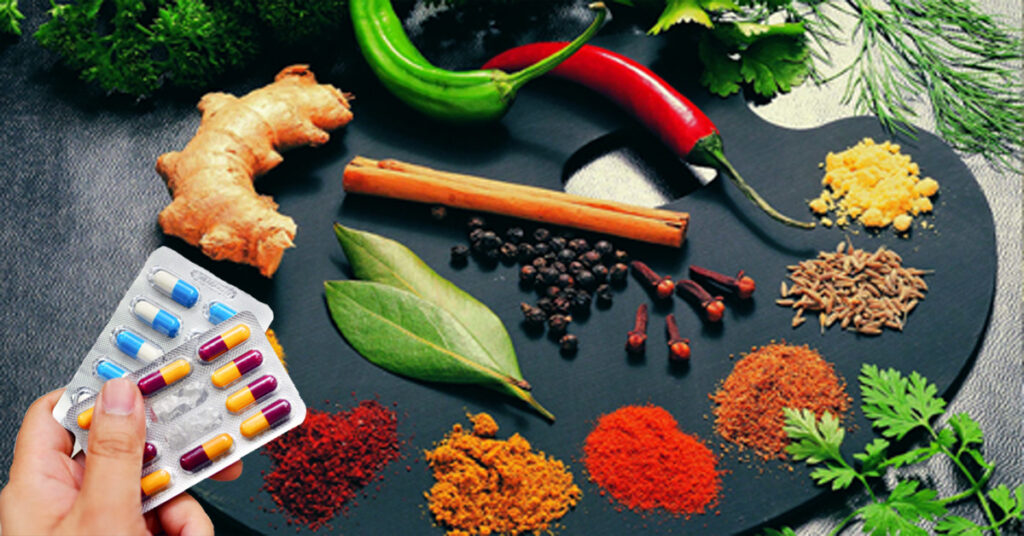 Nowadays, when we use antibiotics for minor reasons, we actually stimulate the bacteria to fight for survival and evolve into even more dangerous and more resistant microorganisms.
Like any other species, they too fight for their survival and develop new defense mechanisms. This is the source of new super microbes and modern illnesses that have not been marked before.
So what can we do in order to stop or slow down this process?
We should not use antibiotics except when necessary. This is the most important thing we can do. It will bring benefit both to us personally and to the whole environment.
Also, you should never use them in cases of colds and the flu. Those two are viral infections and antibiotics simply don't work on viruses.
Only use antibiotics against fungus and bacteria. They are intended to inhibit these two groups of microorganisms.
The second helpful tip is to implement natural antibiotics in your daily diet. Here are some of them:
Against Bacteria:
Horseradish root;
Ginger extract;
Turmeric;
Organic honey;
Apple cider vinegar;
Onion extract;
Habanero peppers;
Garlic extract;
Oregano essential oil.
Antifungal:
ACV;
Turmeric;
Ginger extract;
Echinacea root extract.
By using antibiotics we kill not only the bad bacteria but also the good ones. That is why it is best to restrain from using antibiotics when unnecessary.
NATURAL REMEDY REFERENCE GUIDE
Cold/Flu
Probiotics

Garlic

Elderberry syrup

Apple cider vinegar

Vitamin C

Hydrogen Peroxide in ears

Oil of Oregano

Eucalyptus Oil (external)

Peppermint

Vitamin D
Digestive Issues/Ulcers
Probiotics

DGL

Vitamins A, C, E

Co-Q10

Zinc

Silica

L-Glutamine

Cabbage Juice

Linoleic Acid

Celery

Cucumber

Kale

Peppermint

Ginger
Anxiety Stress
L-Theanine

Cherries

Chamomile

Skullcap

Kava Kava

Passion Flower

Valerian

Lemon Balm

Rescue Remedy

5HTP

GABA

Magnesium
Heartburn/GERD
Probiotics

DGL(Deglycyrrhizinated licorice)

Co-Q10

L-Glutamine

Silica

Peppermint

Ginger
Arthritis
Turmeric

Omega-3 Fatty Acids

Epsom salts (external)

Alfalfa seeds

Cinnamon

Ginger

Vitamins C and D

Olive oil

Green tea

Glucosamine

Selenium

Onions and leeks

Tart cherries

Black raspberries

Grapes

Eggplant
Seasonal Allergies
Probiotics

Quercetin

Apple cider vinegar

Turmeric

Honey

Saline nasal rinse

Omega-3 Fatty Acids

Stinging Nettle

Butterbar

Peppermint
High Blood Pressure
Apple cider vinegar

Celery

Cucumber

Co-Q10

L-Glutamine

Calcium/magnesium

Garlic

Primrose oil

Cinnamon