Many people are getting gray hairs since they were teens and as the years are passing by, more and more of those pesky streaks of grayish white will sneak in. Those of you who don't want to get into harsh chemical dyes should find a natural way to cover up their grays.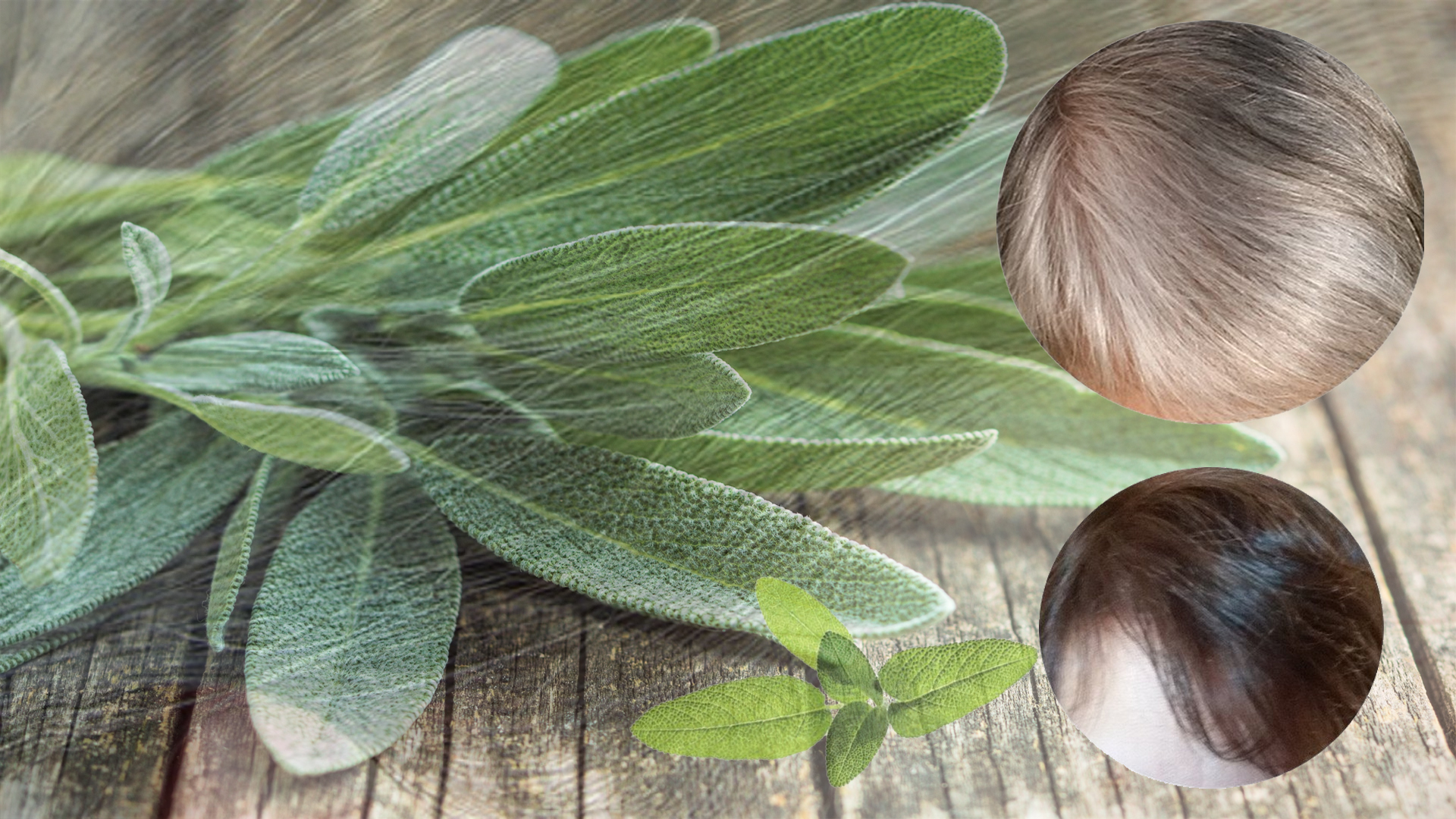 We recommend you to try to solve your issue by using sage. It has many health benefits and it's known to soothe sore throats, treat depression, strengthen teeth and gums, ward off inflammation, and more. Sage is tasty on poultry and root vegetables and also is very good for your skin and hair.
The good news is that sage is a natural hair tint for dark hair. If you start blending in sage with your natural hair color, over time your grey hairs will darken.
You can add apple cider vinegar for the sage hair rinse because this vinegar can work wonders for your hair. Moreover, it is a great conditioner and detangler and will remove the residue build-up in your hair.Natural Sage Recipe To Help You With The Grey Hairs Issue
Ingredients:
¼ cup apple cider vinegar
1 heaping handful of fresh sage leaves or 2 tablespoons of dried sage
2 cups of water
tea kettle
bowl (enough to hold 2 cups)
funnel
cruet bottle.
Add Sage
If you use a fresh sage, start by removing it from the stems. In order to release their natural oils tear them a bit and then, pack the bowl full.
Make the sage tea
Boil two cups of water, remove from heat and pour over herbs.
Steep
You'll need to steep the tea for at least 15 minutes and allow it to cool. This tea has a green color. If you suffer from a sore throat, make the same tea and add a bit of honey.
Add to vinegar
After you strain the sage tea, you can add it to the vinegar. Using a cruet bottle will make it easier for you to apply the mixture to your hair.
How to Use
Use it as a final application after shampooing. Don't worry about the smell because it will dissipate as your hair dries. Pour the rinse over your hair and let it drain. Do this several times in a row and then towel dry.
If you want to succeed with this procedure you must use the sage rinse consistently several times a week. It will darken your grays over time and it will deepen the color of brown or black hair.