Many nutritionists consider the breakfast as the most important meal of the day and advise that we never skip it.
They are right because upon waking we are ready to dive in into another day, but we must provide our body with energy first. Healthy and nutritional breakfast is the best solution to start the day.
Here are several recipes for delicious smoothies, full of dietary fiber, vitamins and, minerals that will keep you full and stratified.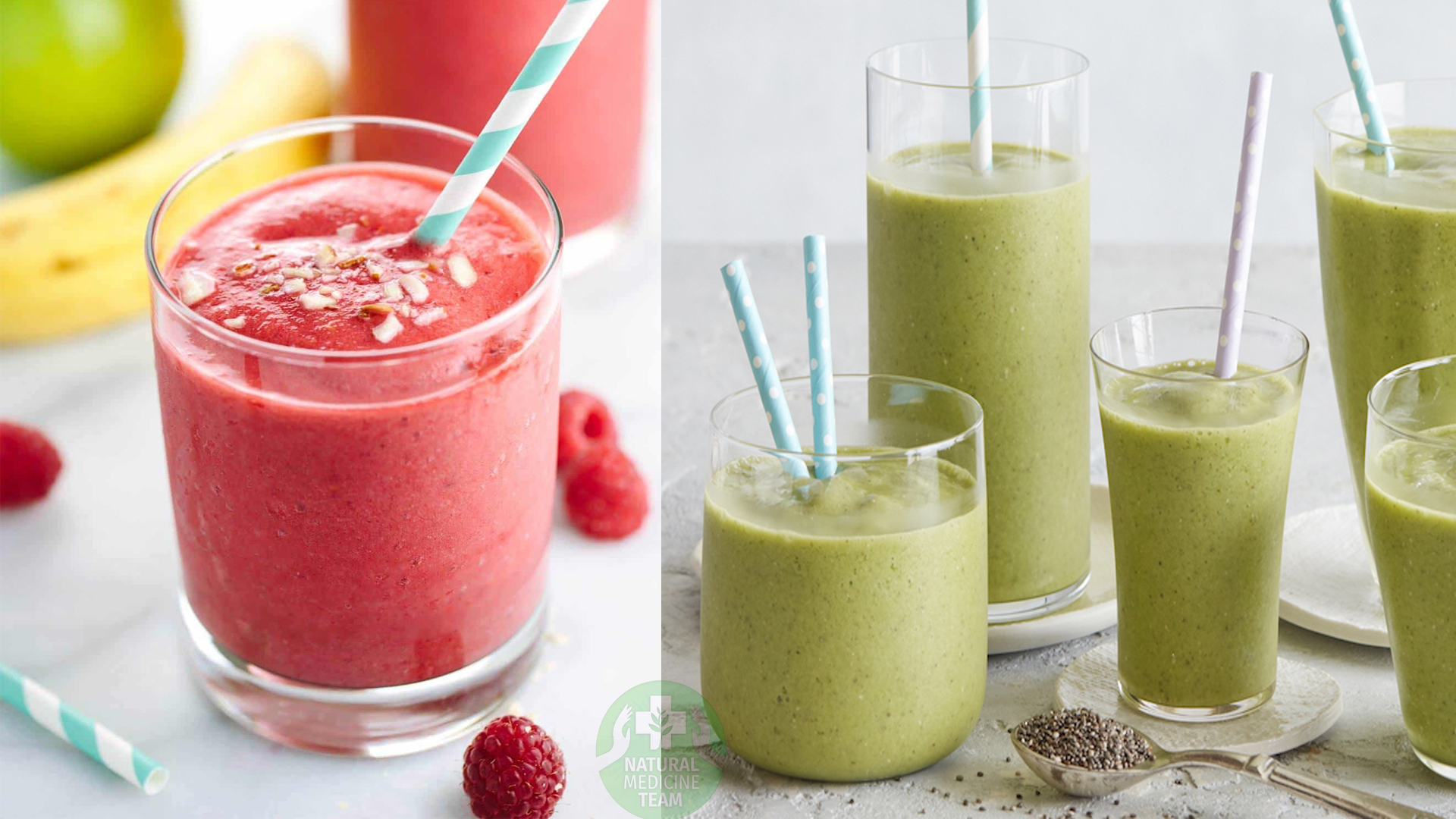 Spinach Banana Smoothie
1 cup of Greek yogurt or milk, soy milk or almond milk (depending on your preference)
1 banana
1 cup of washed and chopped spinach
1 teaspoon of chia seeds
1 teaspoon of sunflower seeds
1 teaspoon of pumpkin seeds
First, put the yogurt/milk and the seeds in the blender. After blending them for about 10 seconds, add the spinach and the banana, and mix thoroughly for another 15-20 seconds.
Put in a glass or small bowl and enjoy.
Raspberry Apple Smoothie
1 cup of milk of your choice, or Greek yogurt
1 cup of frozen or fresh raspberries
1 apple, washed and cut
1 teaspoon of chia seeds
1 teaspoon of milled flaxseeds
1 teaspoon of chopped walnuts
When making a smoothie always make sure to put the liquid first, because the other ingredients might get stuck in the razors bellow, and stop the blender from grinding.
So the first thing you want to do is put the milk or the yogurt, then the seeds and the apple, mix for about 10 seconds and then add the raspberries and blend for additional 10.
This refreshing combination will leave you great taste and filling sensation.
Orange Carrot Smoothie
1 cup of milk of your preference or Greek plain yogurt
1 peeled and cut orange
1 medium washed and sliced carrot
1 teaspoon of milled black seeds
1 teaspoon of chia seeds
1 teaspoon of minced or whole hazelnuts
Add the milk or the plain Greek yogurt and the hazelnuts together with the seeds.
Blend for 10 seconds, add the carrot and the orange and mix for another 15-20 seconds.
Pour the smoothie into a large glass and indulge in this flavorful and healthy combination.