Turmeric is a plant from the ginger family. Part of the plant grows underground in rhizomes, a mass of roots, which are collected, boiled then dried and finally grounded into a yellow powder. The main chemical compound naturally contained in turmeric is curcumin, which has various health benefits.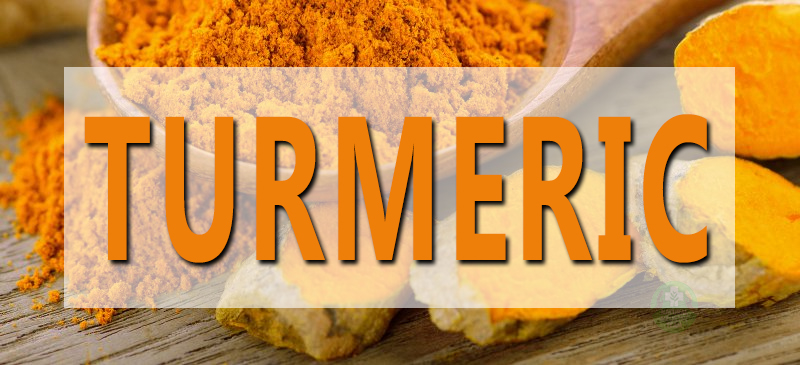 The specific color of turmeric is the effect of the high levels of curcumin it contains. Curcumin has a strong anti-inflammatory and painkilling properties and acts as an antioxidant and improves skin conditions such as acne, eczema, and psoriasis.
The health benefits of turmeric include an improved function of the digestive system and its ability to help in the digestion of fats, it can reduce gas and bloating, and many other health benefits that are listed below.
Natural Anti-inflammatory Properties
For best anti-inflammatory effects the recommended dose is 500-1,000 milligrams of curcuminoids daily. When using the spice alone, the common rule is that one teaspoon of turmeric contains 200 milligrams curcumin.
Natural Painkiller
The active ingredient curcumin works as an anti-inflammatory drug, minus the side effects.
It blocks the formation of the pro-inflammatory prostaglandins and it has been used for its medicinal benefits in Indian traditional medicine for hundreds of years.
Potent Antioxidant
The antioxidant compounds in curcumin can protect the body from the damaging free radicals. The free radicals attack the cells and that is how disease spreads around the body. The antioxidant properties of curcumin will destroy the infected cells and improve liver function which is body's natural defense against these damaging free radicals.
Improves Digestion and Gut Health
Turmeric maintains healthy digestion by relaxing the smooth muscles of the digestive tract, it decreases bloating and gas forming. Another beneficial thing curcumin does is facilitating the balance between beneficial bacteria and the immune response in the colon.
Eases Gingivitis
As we mentioned before, because of its strong anti-inflammatory properties, curcumin can be of help in many inflammation processes forming in the body.
Another great thing about curcumin is that it has antimicrobial properties, helping the inflamed gums by making mouthwash of turmeric and water.
Helps in Treatment of Acne
Inflamed skin is a major problem for people with acne and eczema problems.
Curcumin can ease the inflammation and the oxidative stress, therefore, reduce the appearance of acne, all because of its anti-inflammatory and anti-microbial properties.