Remember that salad is your best friend if you are trying to eat healthier. You should also know that the benefits of salad can be difficult to enjoy if you are eating it meal after meal. In order to avoid that, many people season their salads with dressing.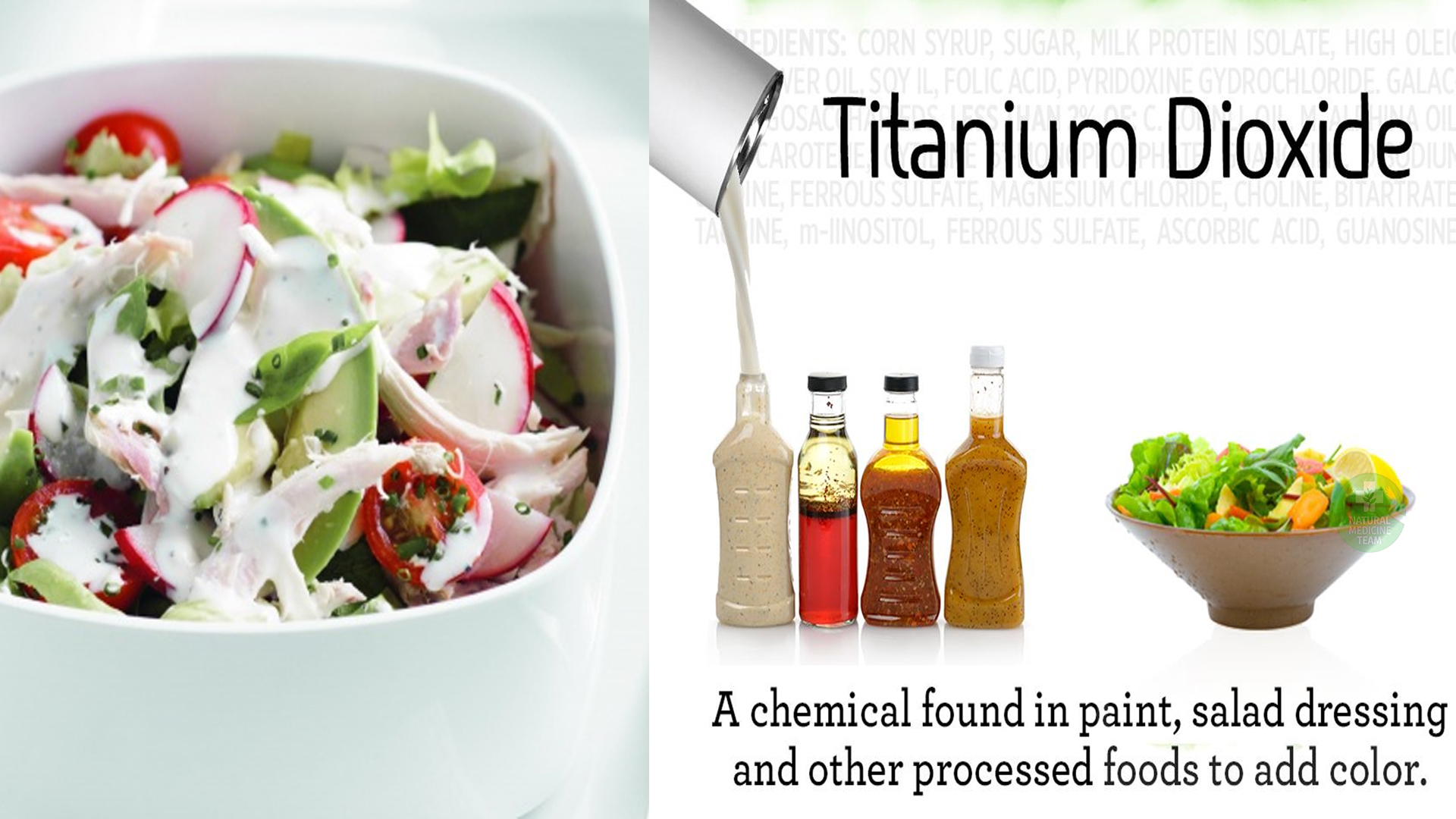 Most of us prefer ranch dressing, but store-bought ranch dressings are often nutritionally poor. Also, they contain titanium dioxide which is a dangerous compound used in paint to brighten the color. That's why we suggest you these delicious homemade creamy avocado and ranch salad dressing recipes.
Dangers of Titanium Dioxide
Titanium dioxide is used in plastics, paints, inks, and…FOOD! It is the world's most commonly used compound for the pigmentation of products and according to a recent study, titanium dioxide is a human carcinogen. Consistent high-level exposure to titanium dioxide increases a person's chances of respiratory tract tumor.
Homemade Ranch Dressing
Ingredients:
1 clove garlic
1/4 teaspoon kosher salt
1 cup real mayonnaise
1/2 cup sour cream
1/4 cup Italian flat-leaf parsley leaves, minced
2 tablespoons fresh dill, minced
1 tablespoon minced fresh chives
1 teaspoon Worcestershire sauce
1/2 teaspoon ground black pepper
1/2 teaspoon white vinegar
1/4 teaspoon paprika
1/8 teaspoon cayenne pepper
Dash hot sauce
1/4 to 1/2 cup buttermilk
Preparation:
Mince the garlic with a knife, sprinkle on the salt, then mash it into a paste.
In a bowl mix all the ingredients, except the buttermilk.
Add the buttermilk to desired consistency and mix to combine.
Adjust seasoning as needed and chill for a couple of hours.
Enjoy!
Delicious Avocado Salad Dressing
Ingredients:
½ ripe avocado
1 tbsp Dijon mustard
1 cup water
1 tbsp olive oil
½ tsp cayenne pepper
½ Lemon juiced
A handful of coriander (cilantro) leaves
Salt and pepper to taste
Preparation:
Slice the avocado into halves and use the avocado from one half after peeling it.
Put into a blender, then add the other ingredients.
Blend them and make sure the mixture is smooth.
Enjoy!