Rice water is full of minerals, vitamins, and amino acids as well as ferulic acid and allantoin. All these components make the rice water essential for beautiful hair and skin!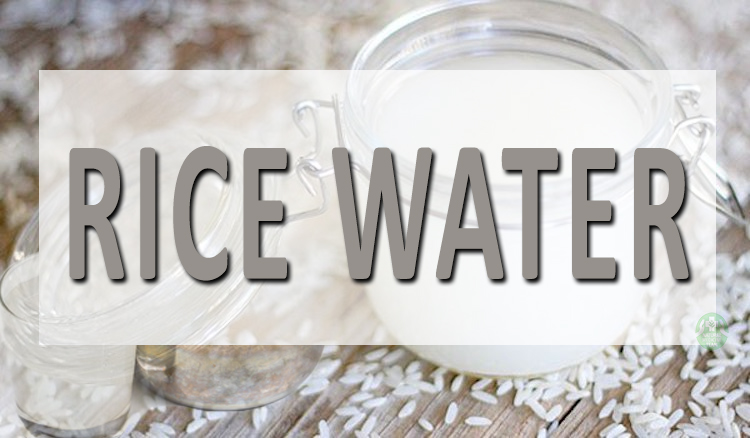 6 BEAUTY BENEFITS OF RICE WATER FOR SKIN AND HAIR
Here is why you should include rise water in your daily beauty routine:
Soothing skin inflammation
It can be used to naturally soothe skin inflammation, rashes, and other skin issues. patients with atopic dermatitis were able to improve their condition by bathing in rice water for 15 minutes twice a day. Moreover, rice water can calm the redness of an outbreak and helps to heal acne.
Everyday cleansing for softer, more radiant skin
Use it as an everyday facial cleanser. It is simple, just dip a cotton pad into the rice water and gently massage it onto your face. Allow your face to air dry to make sure it absorbs all the nutrients. Don't rinse it off.
Rejuvenate and relax with a rice water bath
Take a rice water bath and enjoy the beneficial effects of rice water all over your body. Fill a small bag with half-cup of rice and place it in warm bath water. Enjoy!
Treating sun damaged, aging skin
Thanks to its level of antioxidants, rice water can help diminish dark age spots and also it can minimize free-radical damage from the sun, environment, and aging. Those who used rice water on a daily basis claim that results are visible after a single use. Soak a cotton ball and apply rice water to your face before bed. For extra benefits, leave it on overnight.
Easing the pain of a sunburn
Rice water can help relieve the pain of a sunburn. Moreover, it reduces the redness, helps your skin recover faster, and prevents further damage. Just apply it to the sensitive areas and don't rinse.
Achieving softer, more manageable and healthier hair
Shampoo and condition as you normally would and rinse your hair with a generous amount of rice water. Use it once or twice a week and feel the significant benefits such as reducing surface friction or increasing hair elasticity.